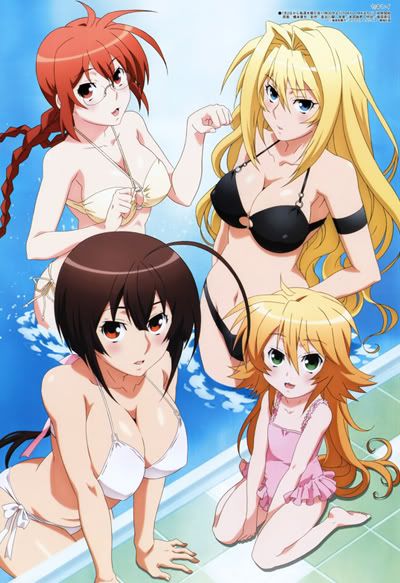 SEKIREI


studio : Seven Arcs
director : Keizo Kuzasawa
serial run : July 2, 2008 - September 17, 2008
total episodes : 12
score : ***


minato sahashi is a formerly bright student turn ronin with two years record of failing his college entrance exam [ that makes it twice ], and of whom upon a fated day is destined to be one of the luckiest [ bloody ] ashikabi evar in the story when an attractive, busty young lady suddenly lands [ hard ] on him from the skies above. it is thanks to this fated meeting that minato was dragged into a game he would've never wished to be a part of, the sekirei plan conducted by the psychotically mad genius minaka hiroto and his mega corporation MBI. throughout the story minato gains a few more sekirei who is rather drawn to him as well as friends and comrades who are willing to join him in his future endeavors.
a typical ero-harem series made of titsfest and angry fists, there's nothing much for you to expect for from the series [ save for major nosebleed and weird stares from your imoutos ] yet however that doesn't mean sekirei will fail in entertaining you since i've had quite a fun time throughout my 2 day marathon of the series. and seriously said sekirei is one of the few good [ if not great ] ecchi series i've ever had for the past 3-5 year and i surely am glad for giving it a try :3
story wise sekirei is pretty much build upon the classic harem foundation whereupon a weak, total-failure-good-for-nothing male protagonist is suddenly thrown into a divine harem made of pure win girls and daily love love melodrama enough to get you uberly jealous on a non-existent 2D guy especially those [ viewers ] who are ronery to begin wif :3 at first i came to think of the story to be moving on quite a slow pace given that no major events [ the sekirei plan etc ] occured within the first half of the series save for some nice drama and ero-theatre, but as the second half kicks in the interesting part finally came into light as well as more mysteries begin to built themselves around the battle premise, such as the origin of the sekireis as well as minaka's true intention / goal in being the game master and for initiating the bloody battle around the city he now had total control as of current. however the second half seems to be pretty much rushed as to meet the scheduled finale for the season, and thus the impact is lessened thanks to the suddenly aggravated battles.
at times sekirei often reminds me of another 2008 series dragonaut which is nearly identical in concept though both series progressed on different direction from each other. the character design is pretty much up to my preferences though the excessive titsfest somehow seems a bit too much at times. the entire character development as well is pretty much interesting up to this point with characters such as tsukiumi and matsu received some of the most notable progression in their character.
...
things i'll be looking forward upon the upcoming sequel :
01. revelation of the origin of them sekireis.
02. minato wings kazehana, and later completes his party with the trans-gender homura.
03. the party defection against MBI and the sekirei plan, as well as them sekireis freed from their bloody destiny.
04. musubi-tan vs. karasuba.
05. the demonic miya strikes in action.
06. moar tsukiumi's tsundere barrage x3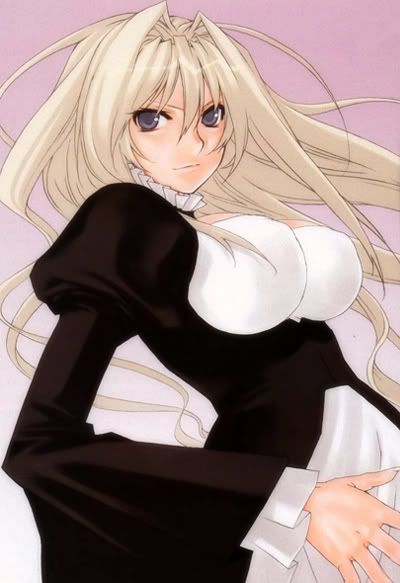 tsukiumi and her tsundere barrage is a serious win for the series, and i can't wait to see more of her in the sequel to come :3