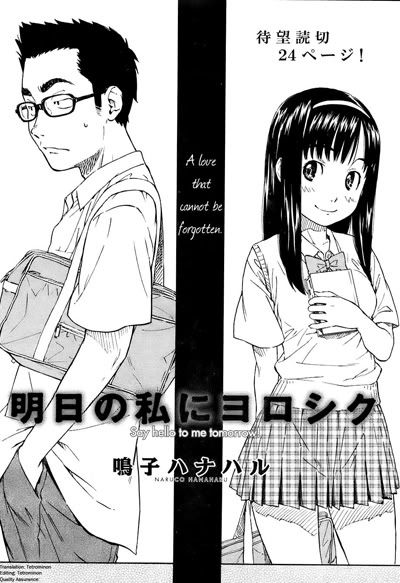 [ click here to download ]


overview : those who have seen ef -a tale of memories- might find this dojin as somewhat familiar. anyway it's a nice story of a girl who had lost a portion of her memories due to an accident prior. also she's currently experiencing the same severe anterograde amnesia condition as chihiro did in ef, and thus is in keep of a diary which she use to keep herself in check of her current memories.
threat level : nosebleed inducing item. avoid any possible contact wif minors and moralfags alike.